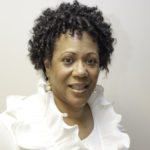 Thank you for visiting the City of Lakes Chapter of Jack and Jill of America Incorporated's website.
I am thrilled to serve as the president of this dynamic chapter of 54 mothers and 82 children.  We are a chapter in the Mighty Midwestern Region and one of two chapters in the twin cities area of Minneapolis and St Paul.
Our chapter is filled with mothers who are excited and passionate about Jack and Jill and our children.  As one of two chapters in the metropolitan area, we are the newest.  We started with a little over 30 mothers in 2010 as an interest group, were chartered in 2012 and have grown to 54 mothers!
As I reflect on the founding of the City of Lakes Chapter, I want to emphasize the values we live by.   Over the last seven years, our group has formed a very strong identity and sense of purpose.  We found the need to create a set of values to help guide and maintain our chapter longevity.  Our entire chapter membership participated in describing and committing to the following principles.
Community
Quality
Family
Respect
Sisterhood
Engagement, and
Environment and Stewardship
We, the mothers of the City of Lakes Chapter are committed to making an impact in our children and community.
Yours in Service,
Leslie Wright
President 2017-2019